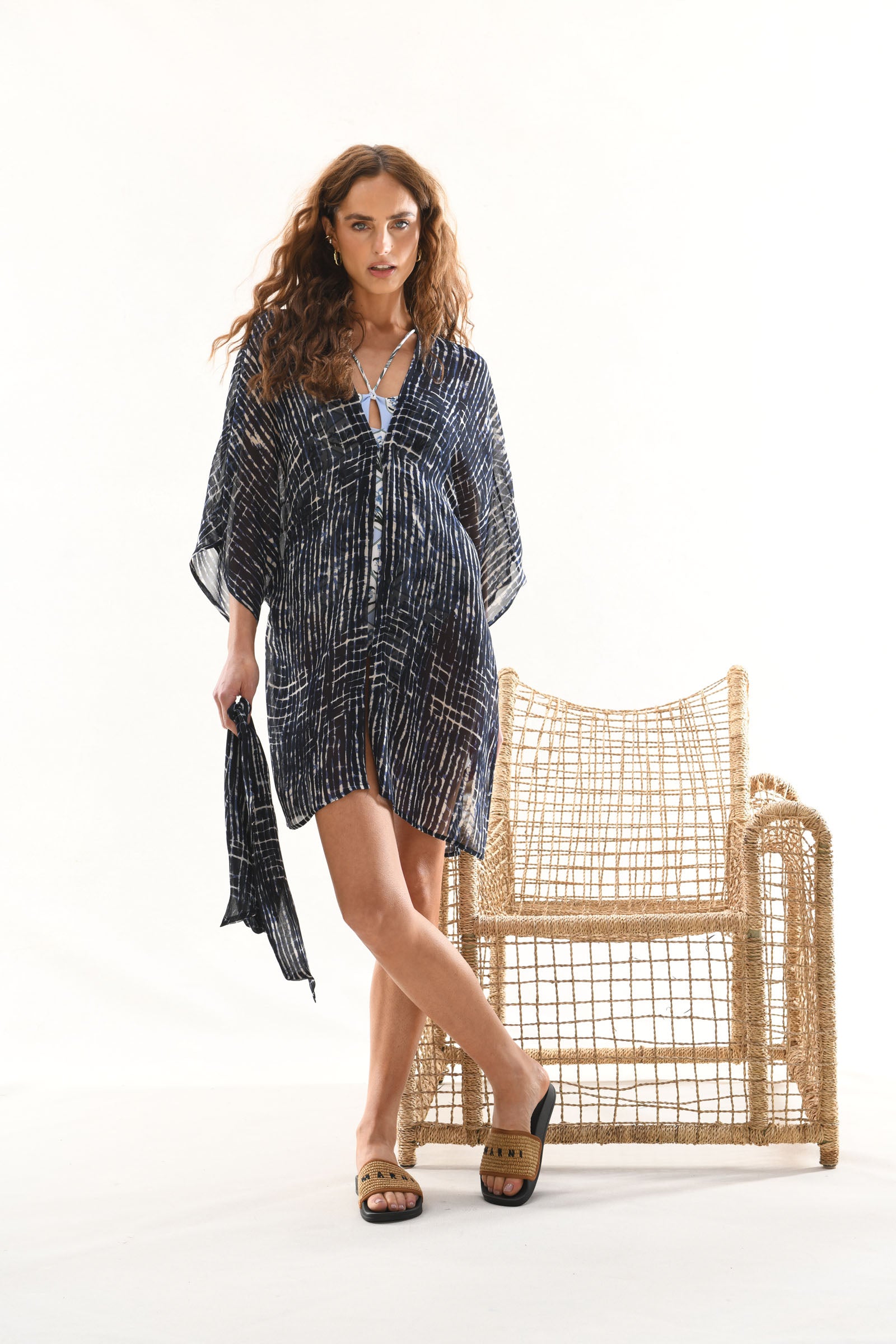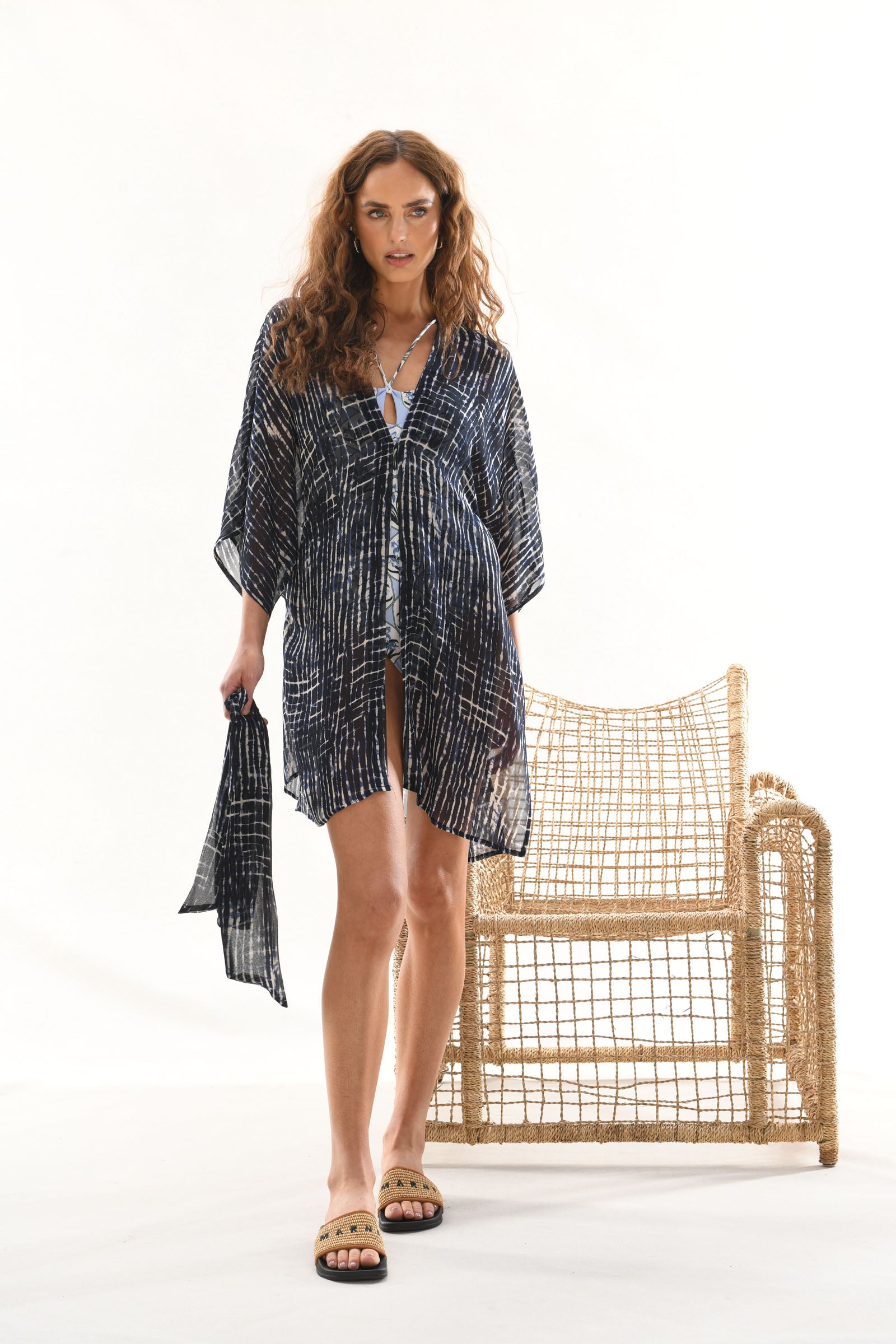 Original : Blue Black Grid
The Original Julie Harrah.
I always wanted the perfect beach coverup, so one day I made this for myself but never thought twice about it. A few years later I was strolling down the beach in Hawaii and a woman approached me. The rest is history. It's my best seller and for a good reason. It's delicate and flattering but still covers your bum. It's just the piece you always wish you had when you get up from the pool to grab a drink or for a bathroom break. It can be worn over your favorite denim cutoffs or dressed up over a slip dress, and doubles as a cardigan in the evenings. This Kimono has resort life on lock.
Fabric Is 100% Silk Georgette.  Small Hook And Eye At The Chest
Kimono Style Can Be Worn Several Ways:
1. Thread The Belt Through Opening Slits At Waist And Tied At Front
2. Take The Two Fronts Panels And Tie At The Waist
3. Take The Two Front Panels And Tie In The Back To Create Shrug
4. Leave Kimono Hanging Open 
5. Use The Belt As A Scarf Or With The Dress 
The model is wearing One Size.

Model is 5'10" and is a size 0/2 and XSmall.

Original : Blue Black Grid