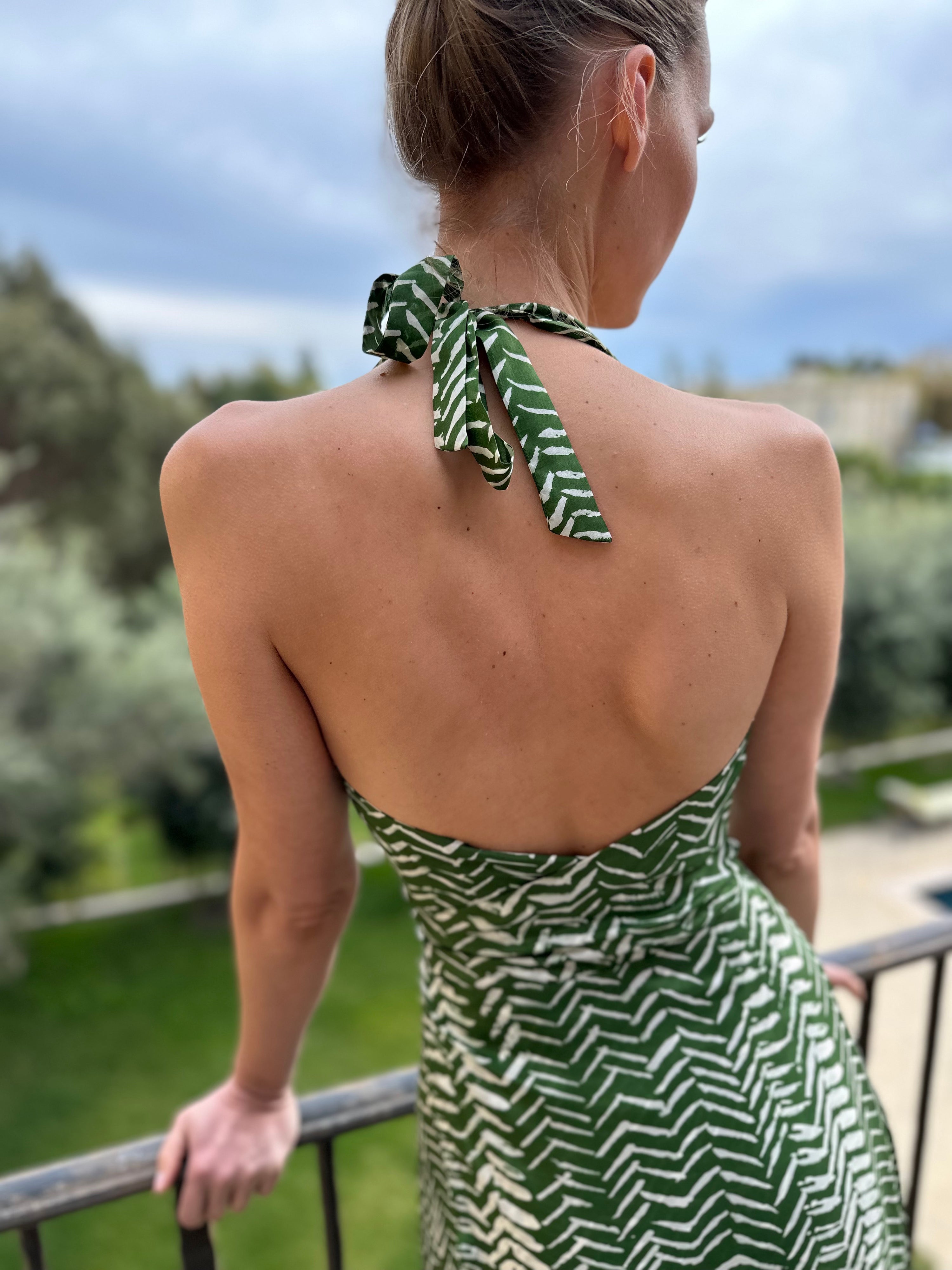 Lisa Dress : Green Chevron
The wrap dress is iconic. Add a flattering print in a beautiful lightweight silk and to me it's a go to for those balmy days and nights. The JH Lisa halter wrap dress is adjustable at the neck and waist and v neck. I'll say it again . . . adjustable.
The model is wearing One Size.
She is 5'11" and is a size 0/2 and XSmall.
Lisa Dress : Green Chevron