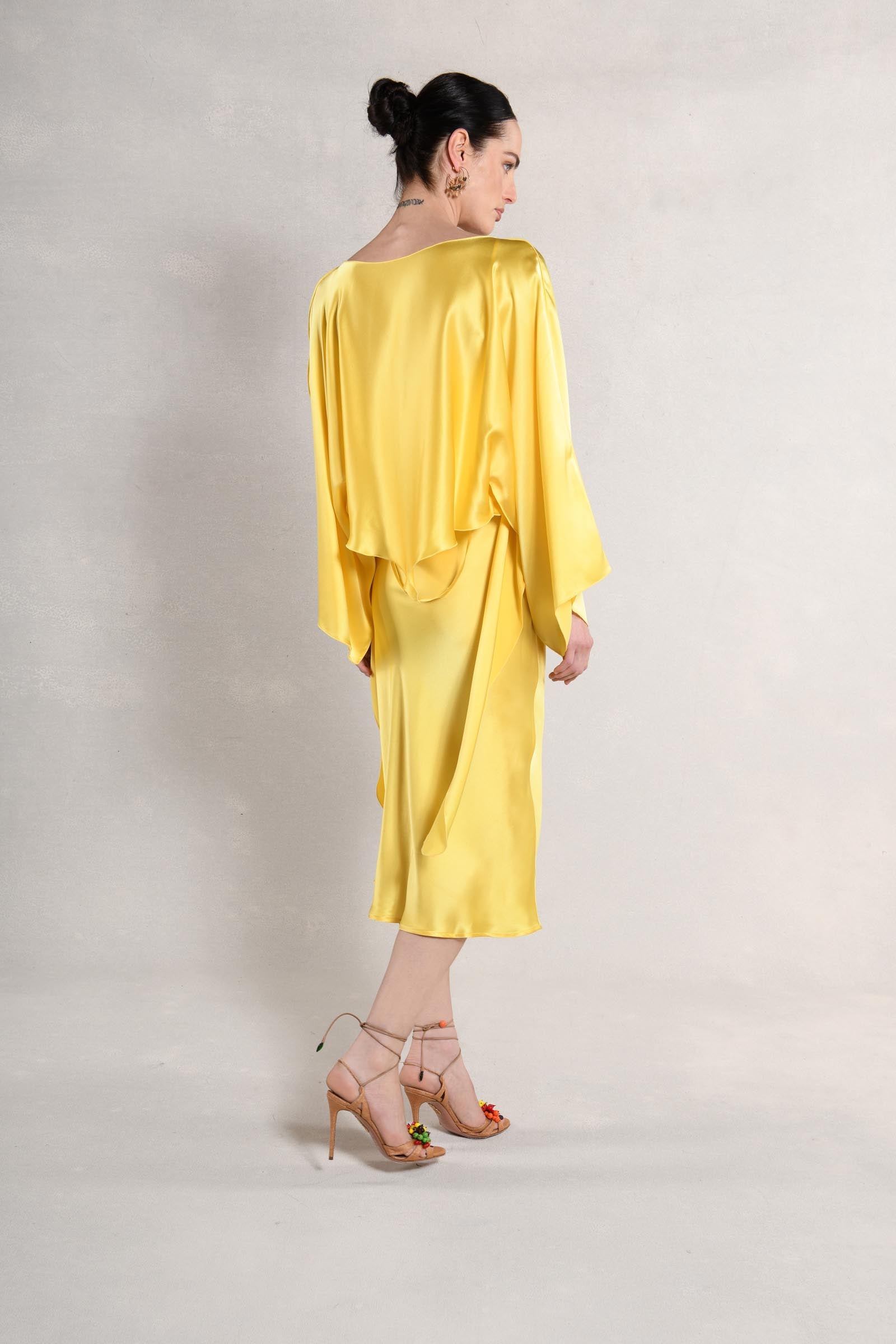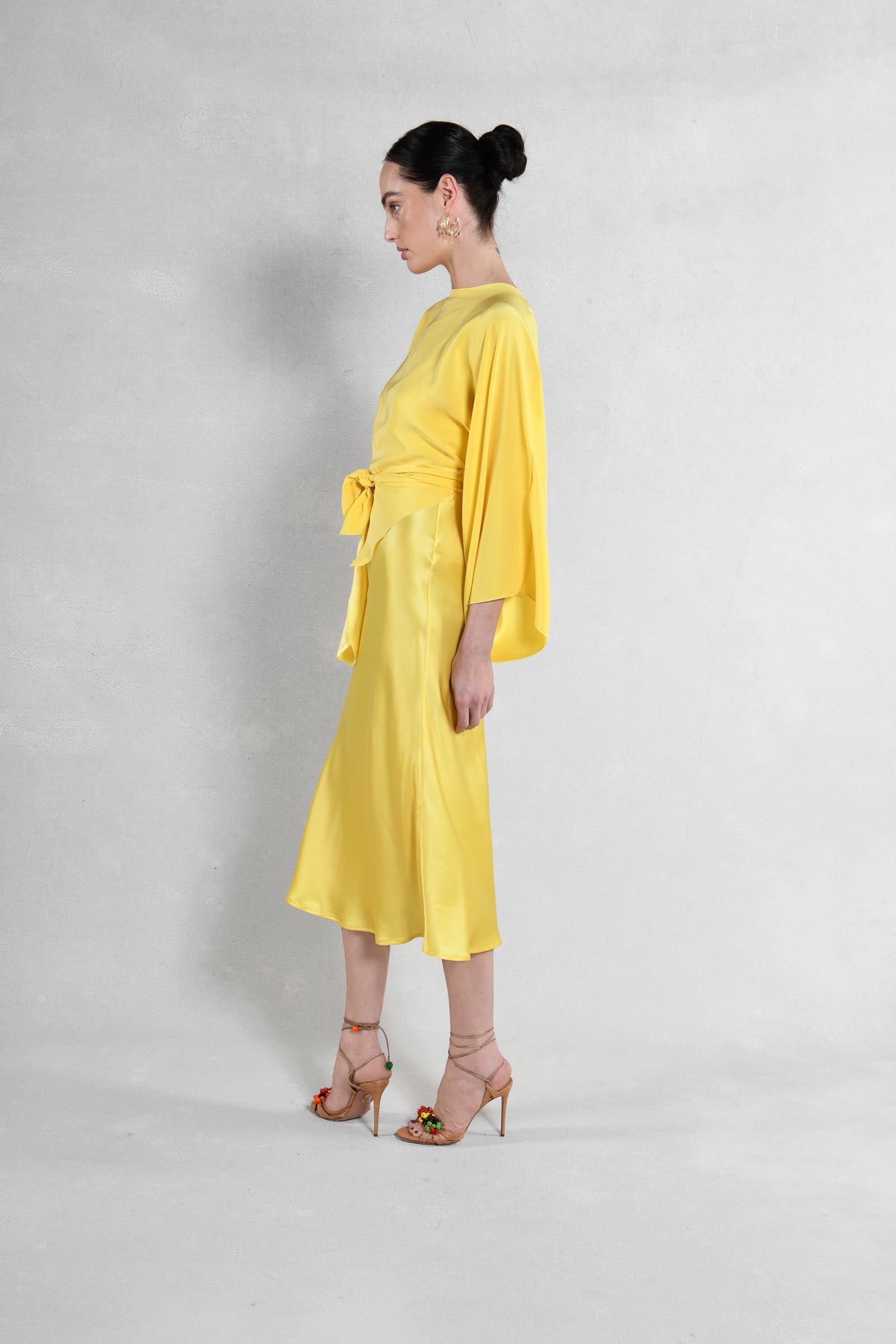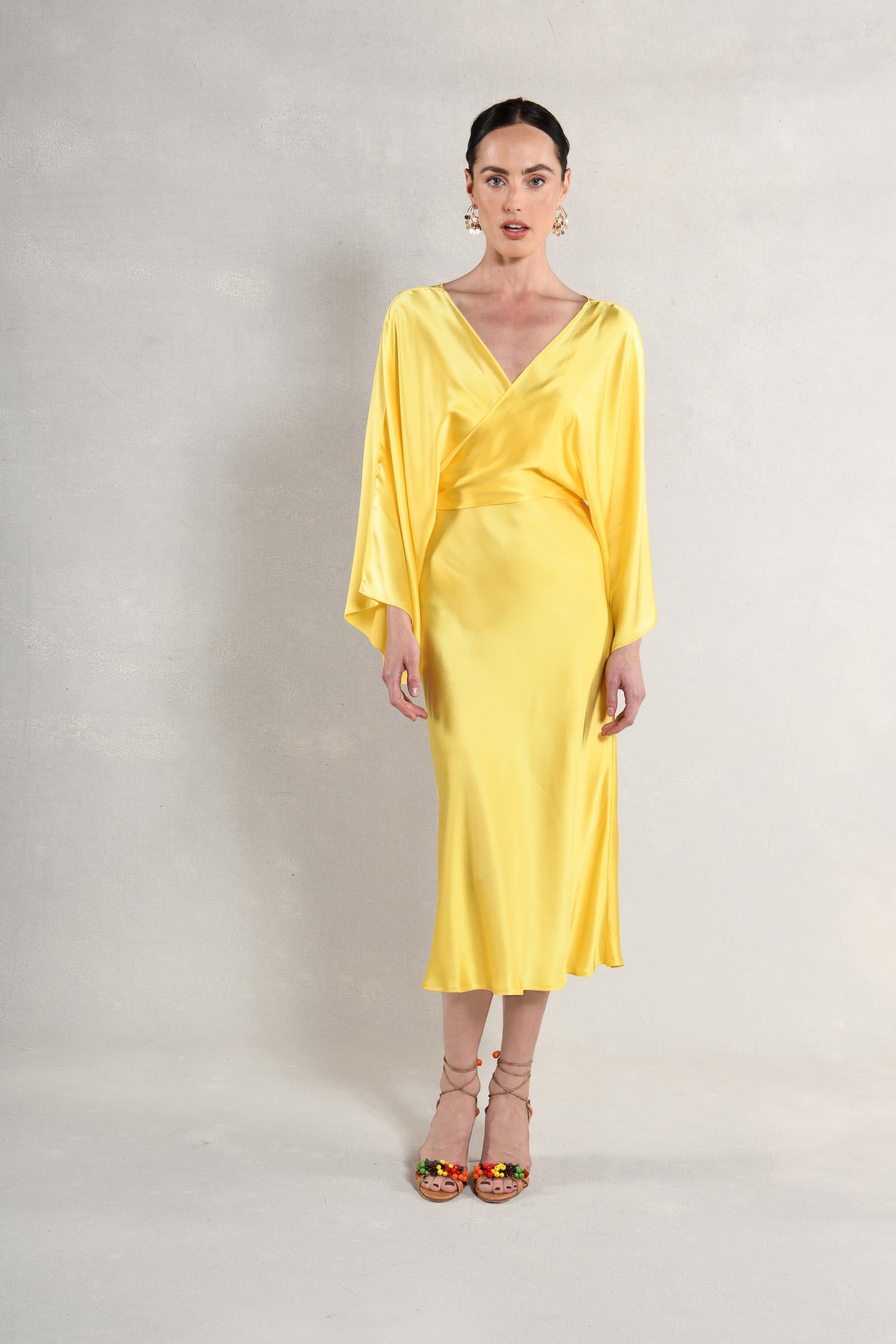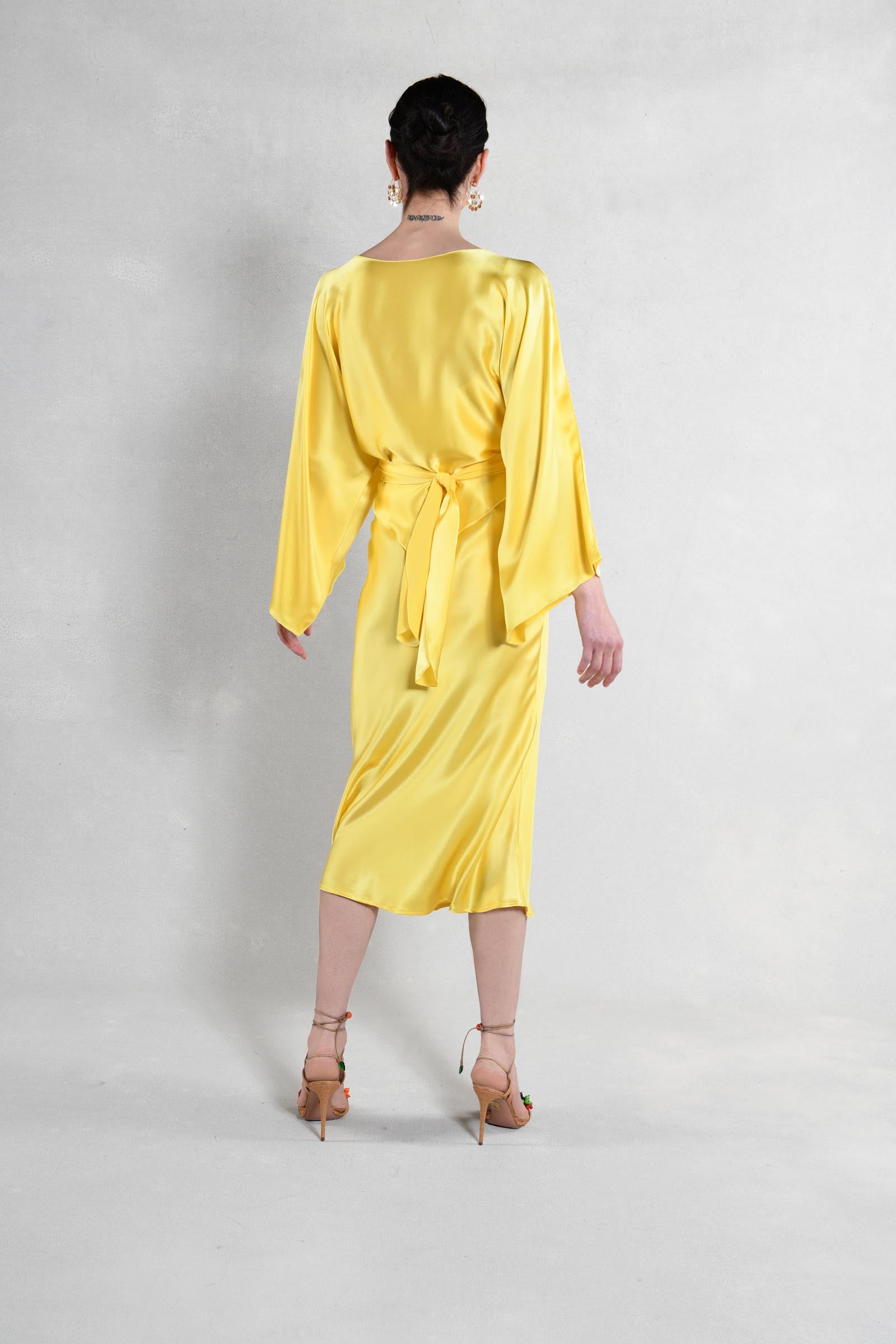 The Courteney Set : Yellow Silk Charmeuse
In my dreams, I'm wearing this dress looking like Michelle Pfeiffer in Scarface. This ensemble will make you feel like you're wearing the most comfortable chemise sleek enough for any event.

This set is brilliant together but each piece is a star on its own. The wrap top can be worn a multitude of ways.

The silk slip dress has a beautiful silhouette and the matching wrap top can be worn backwards as a peplum or forward for an open-neck wrap. We worked hard on this design so that it is perfectly flattering. Part Jessica Rabbit part cool girl chic. Slip dress is shiny side out.

With long flowing wide ties the Wrap Top is both a stand alone piece or the perfect addition to any outfit. It can be reversed and be worn on the SHINY CHARMEUSE SIDE or inside out on the MATTE side of the fabric. I think if this top had a theme song it would be "upside down" by Diana Ross since you can turn it upside down and inside out.

Styling Tip : Throw it over a Brooke dress worn open or tie it in the front with nothing underneath paired with your favorite jean or JH pants.
The model is wearing a size Small.

Model is 5'11" and is a size 0/2 and XSmall.
The Courteney Set : Yellow Silk Charmeuse