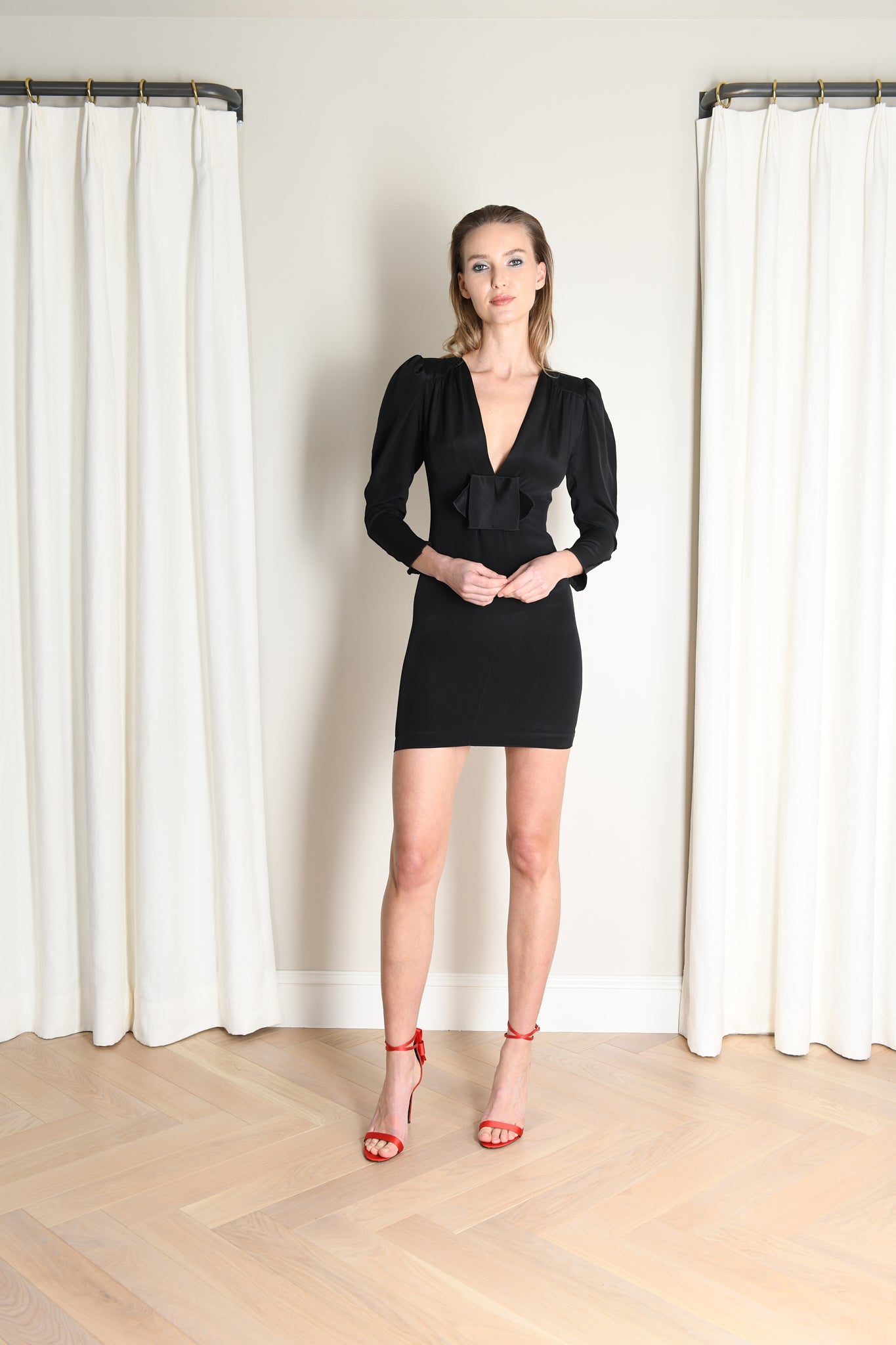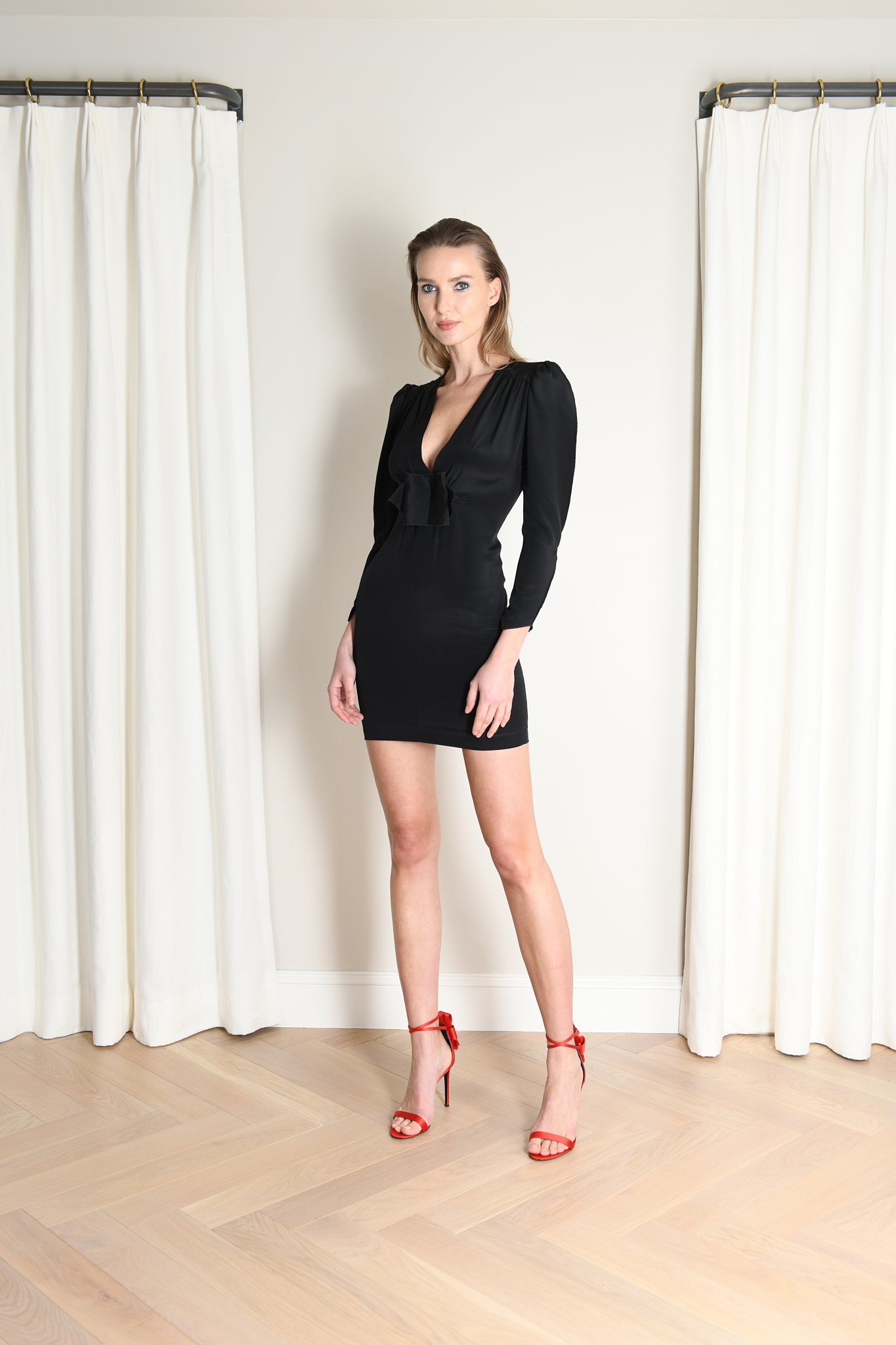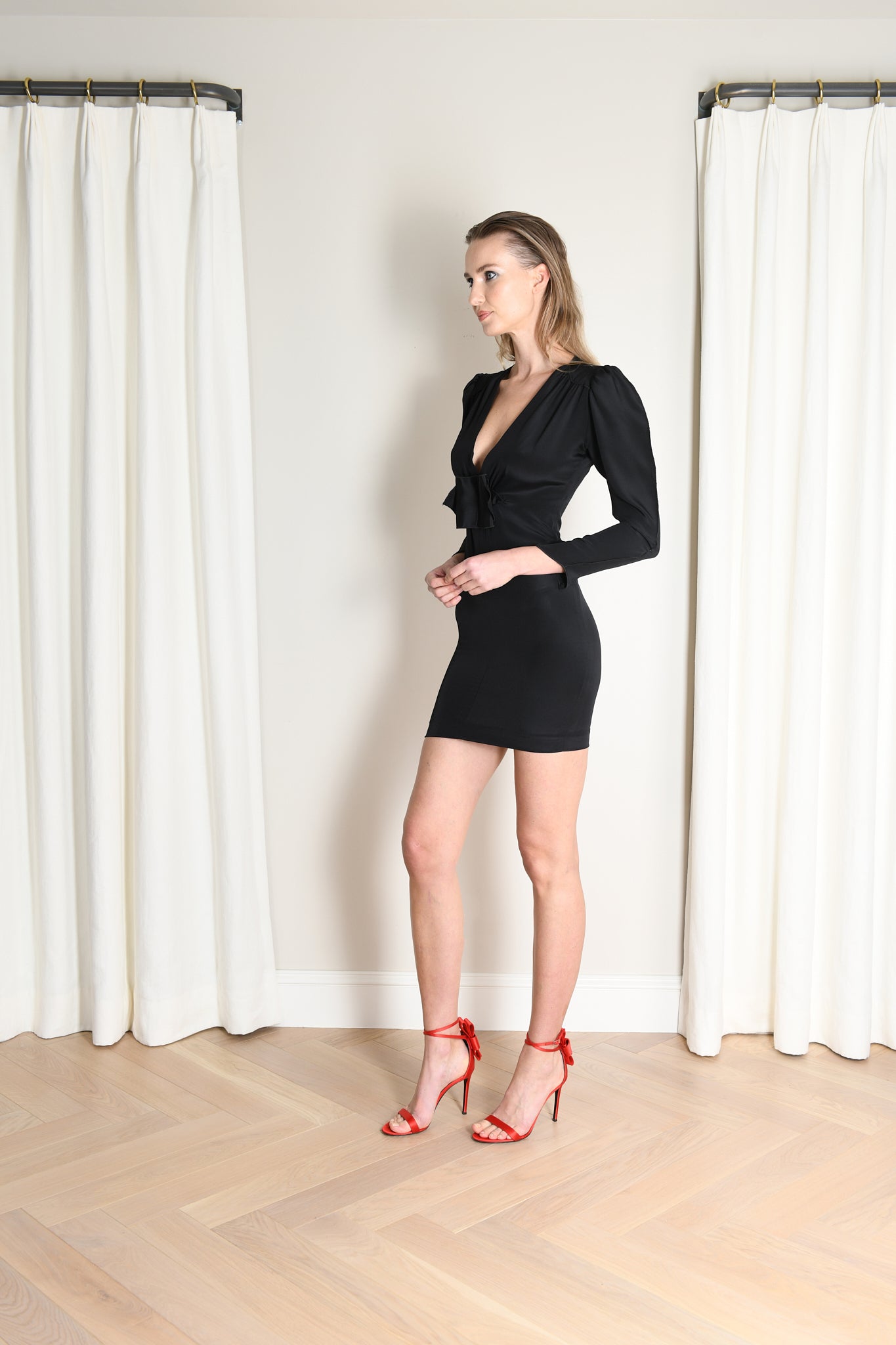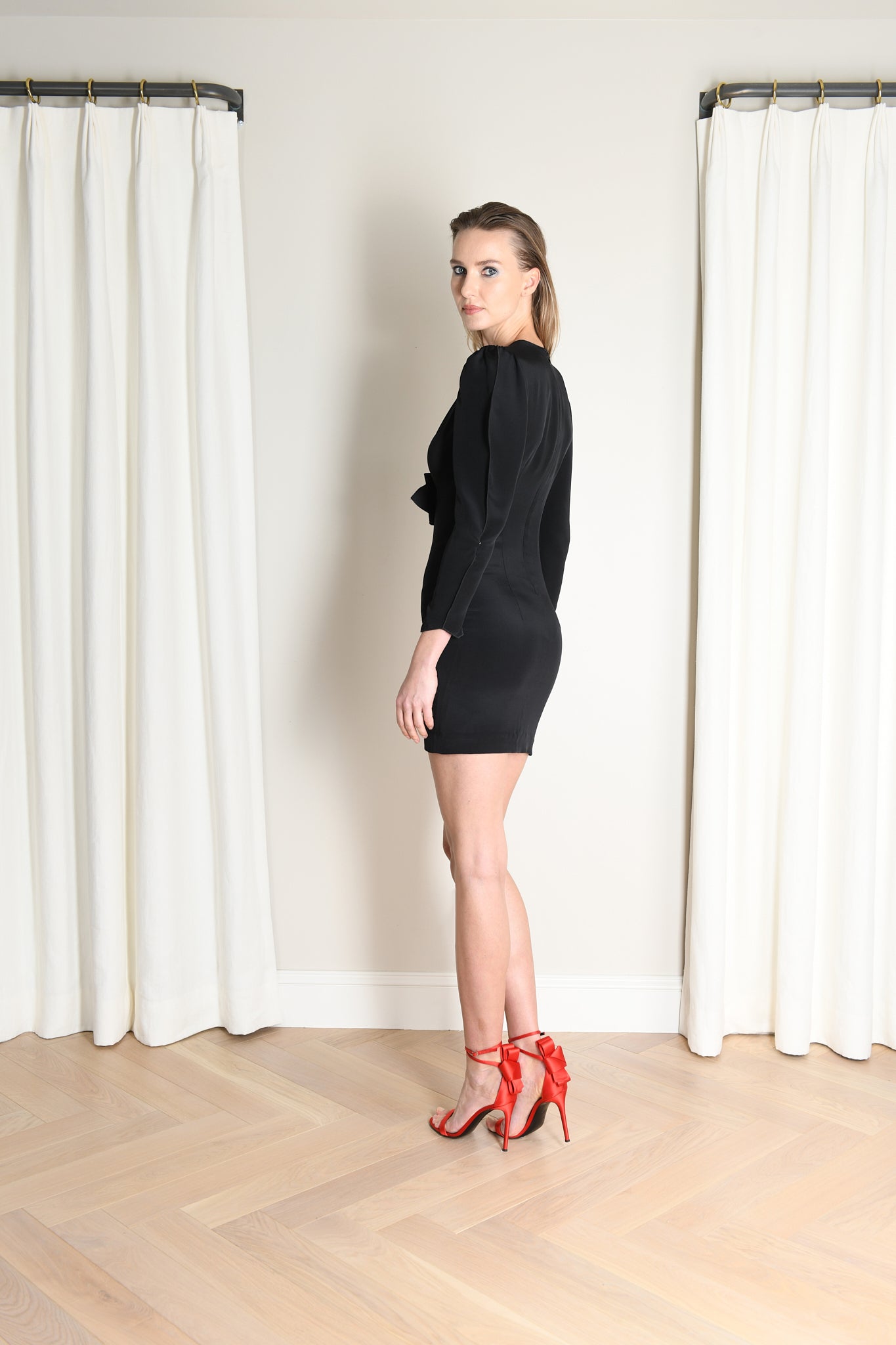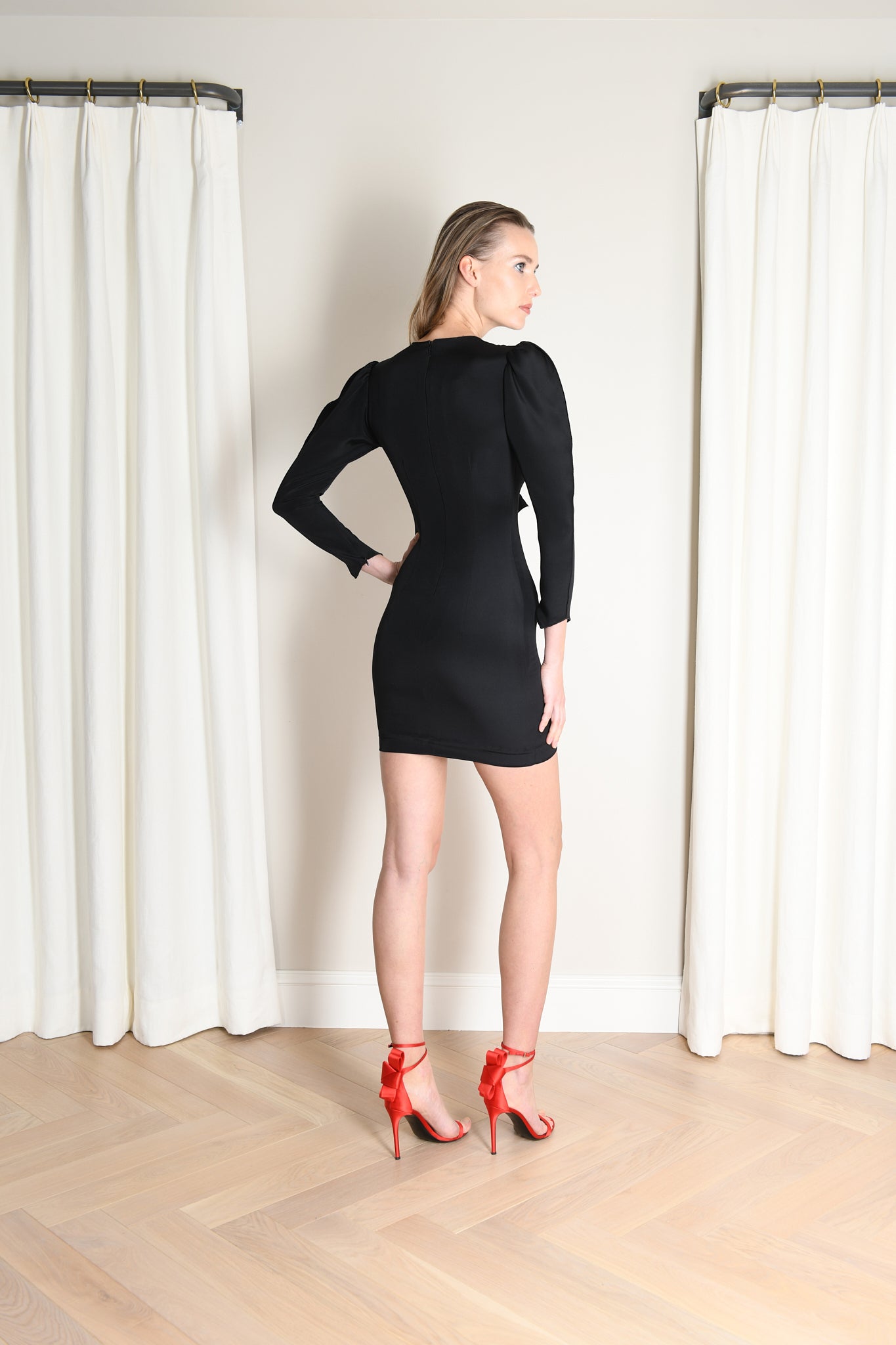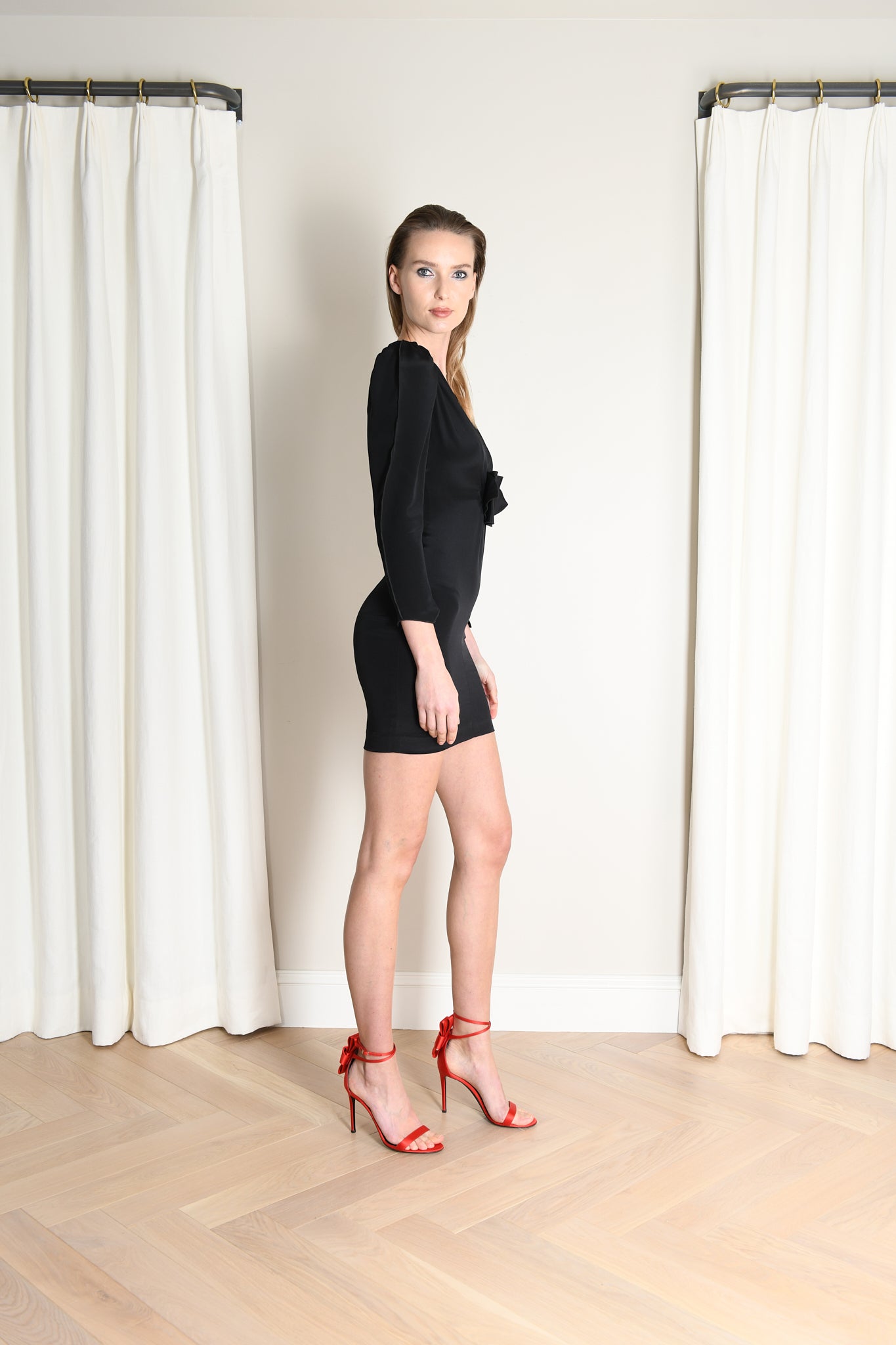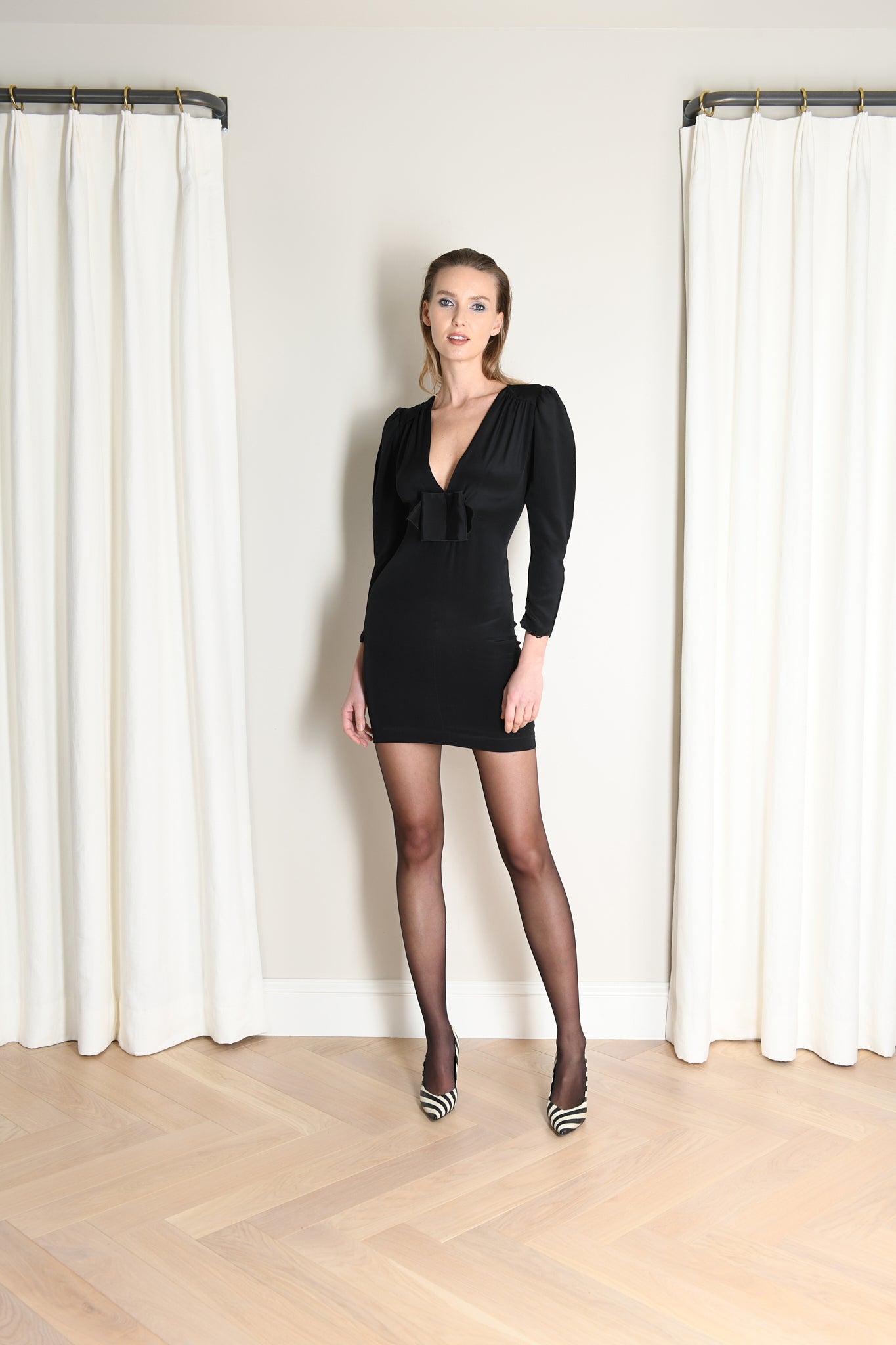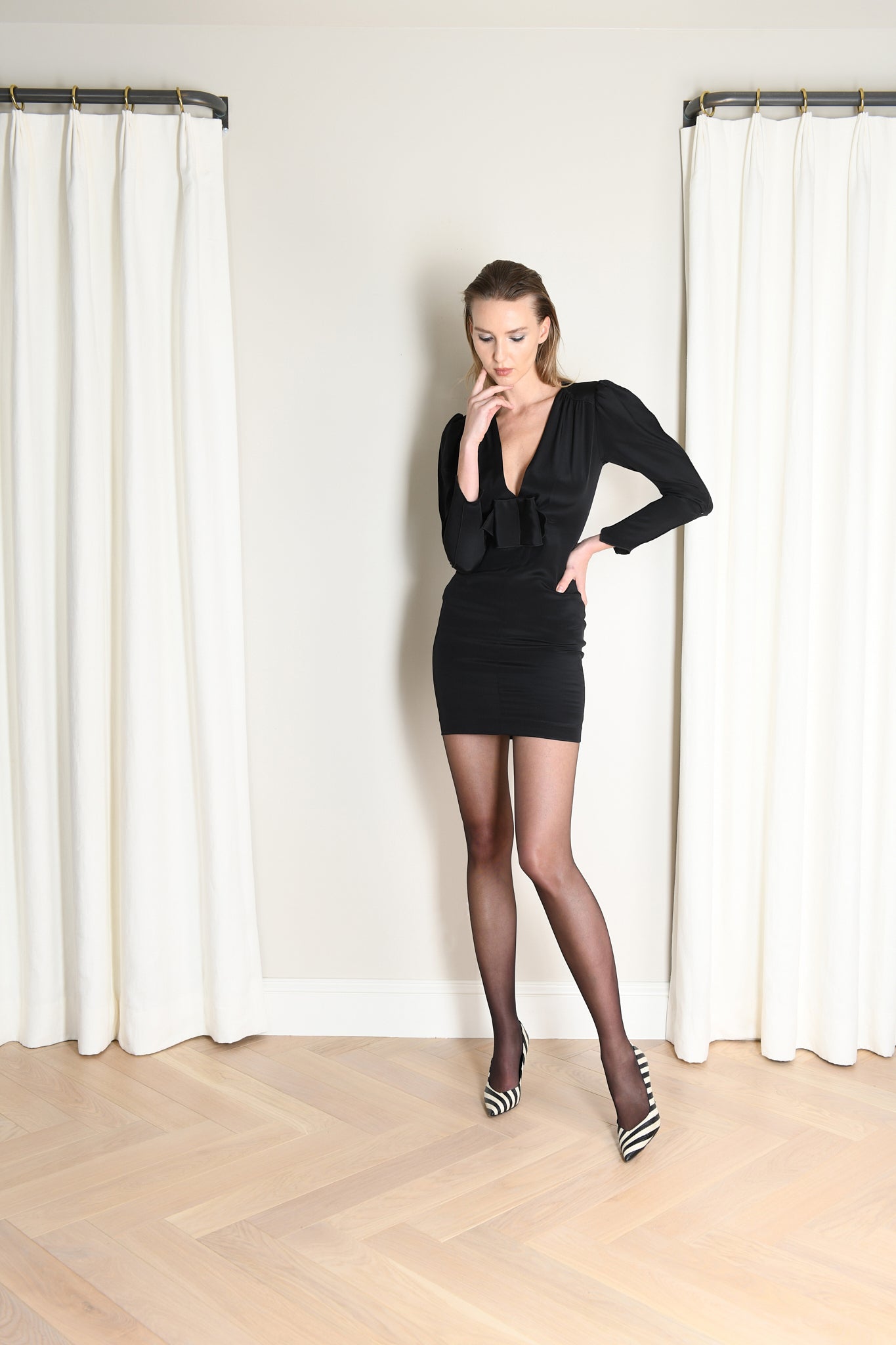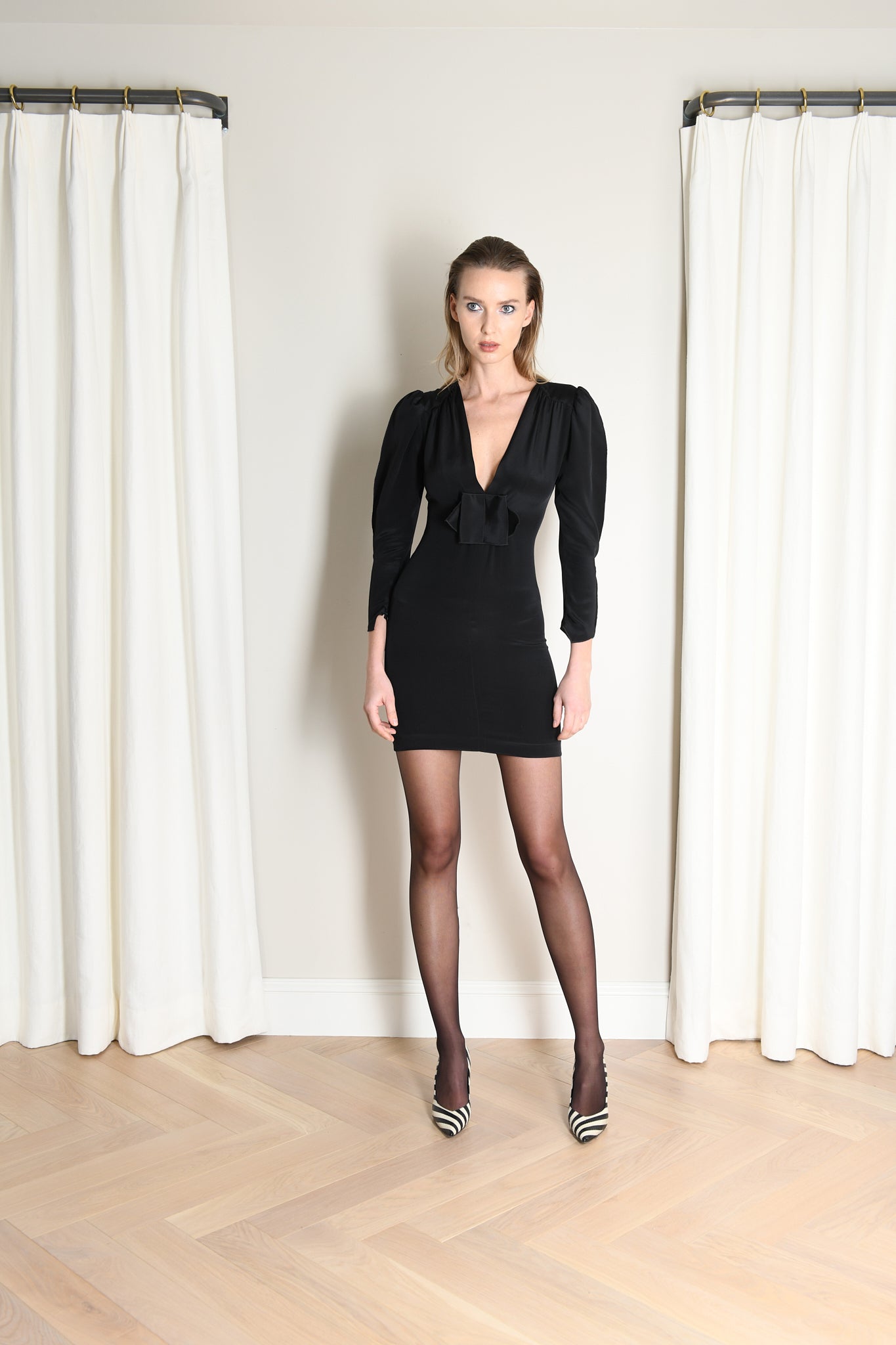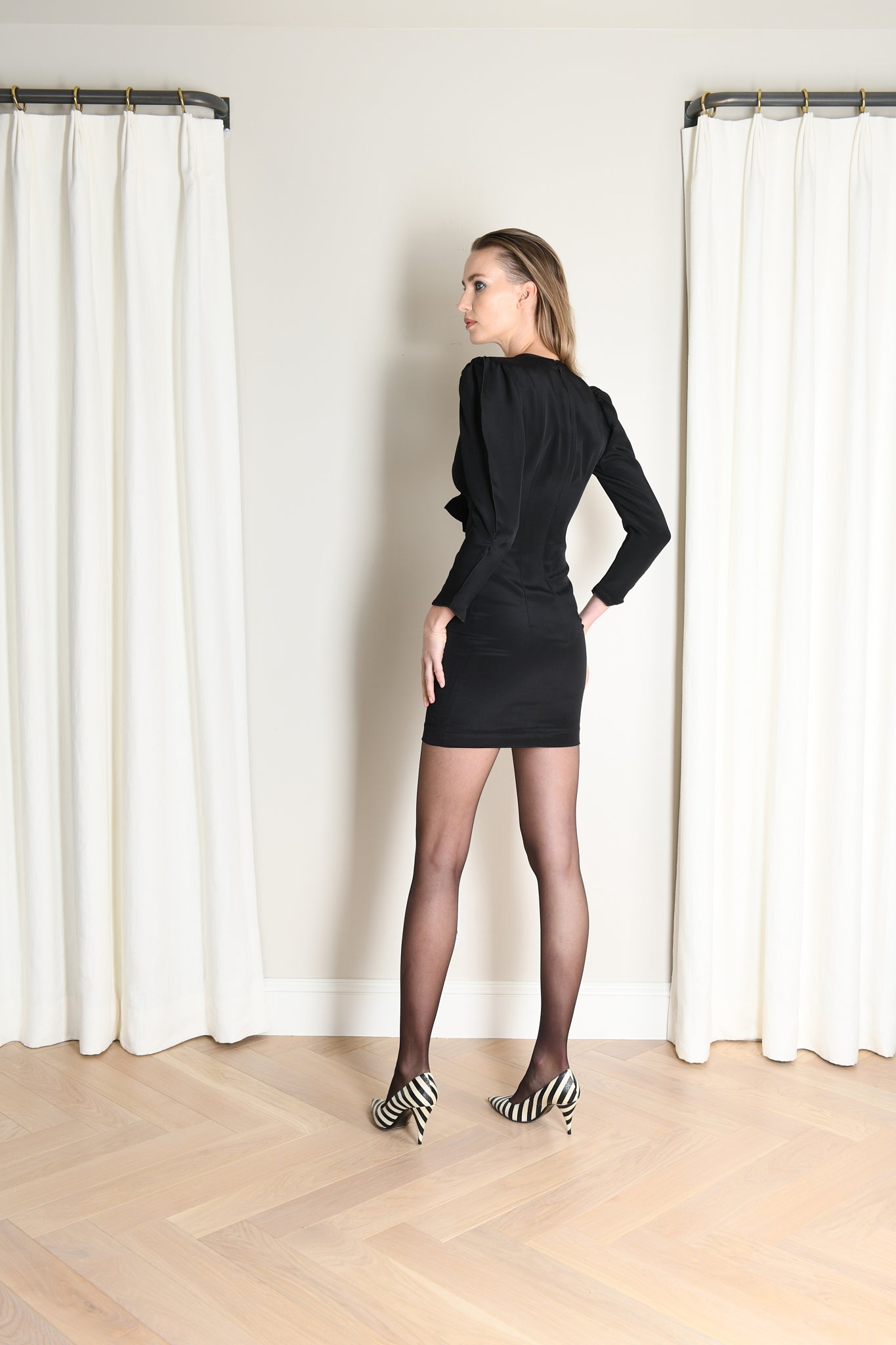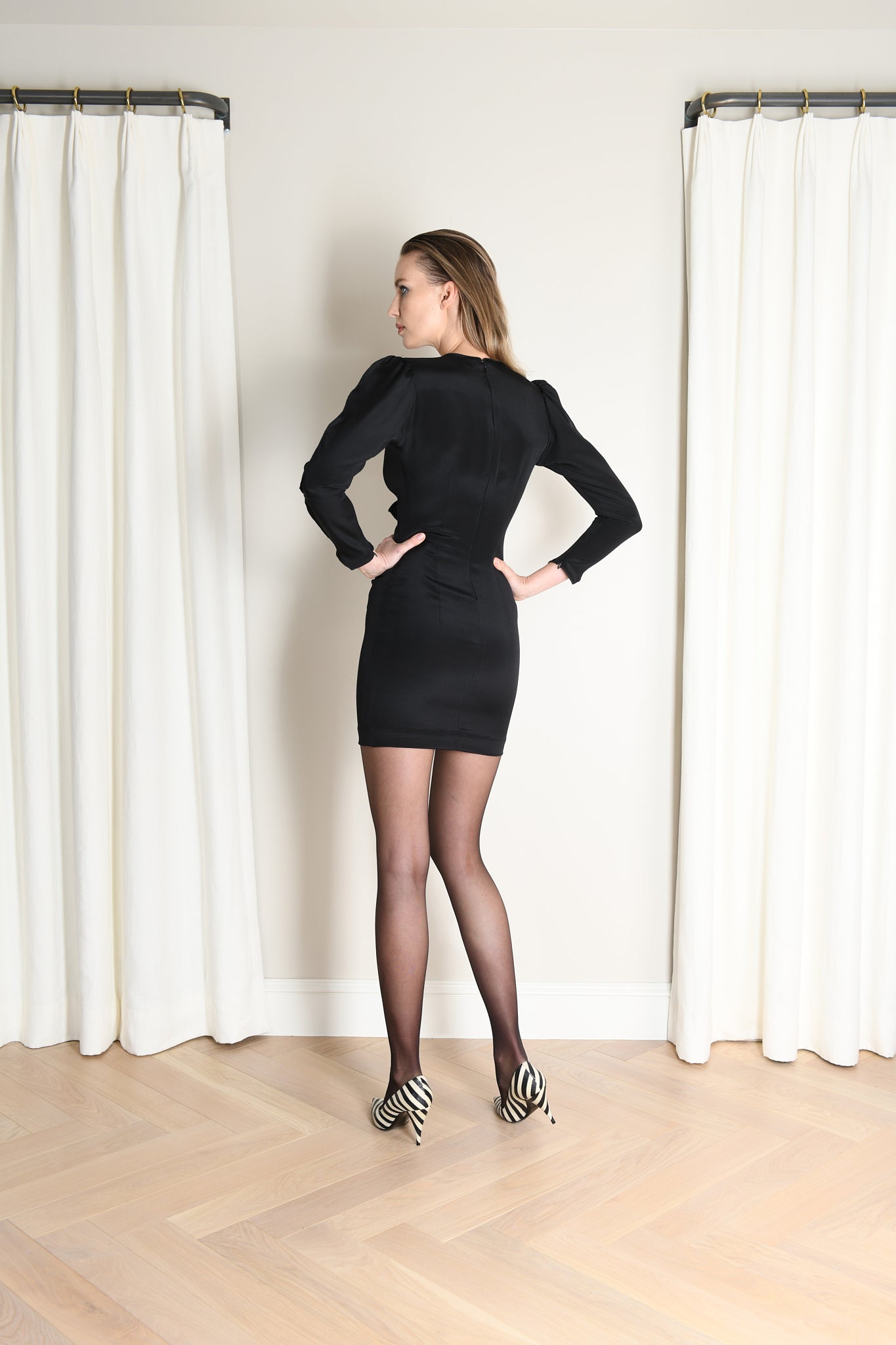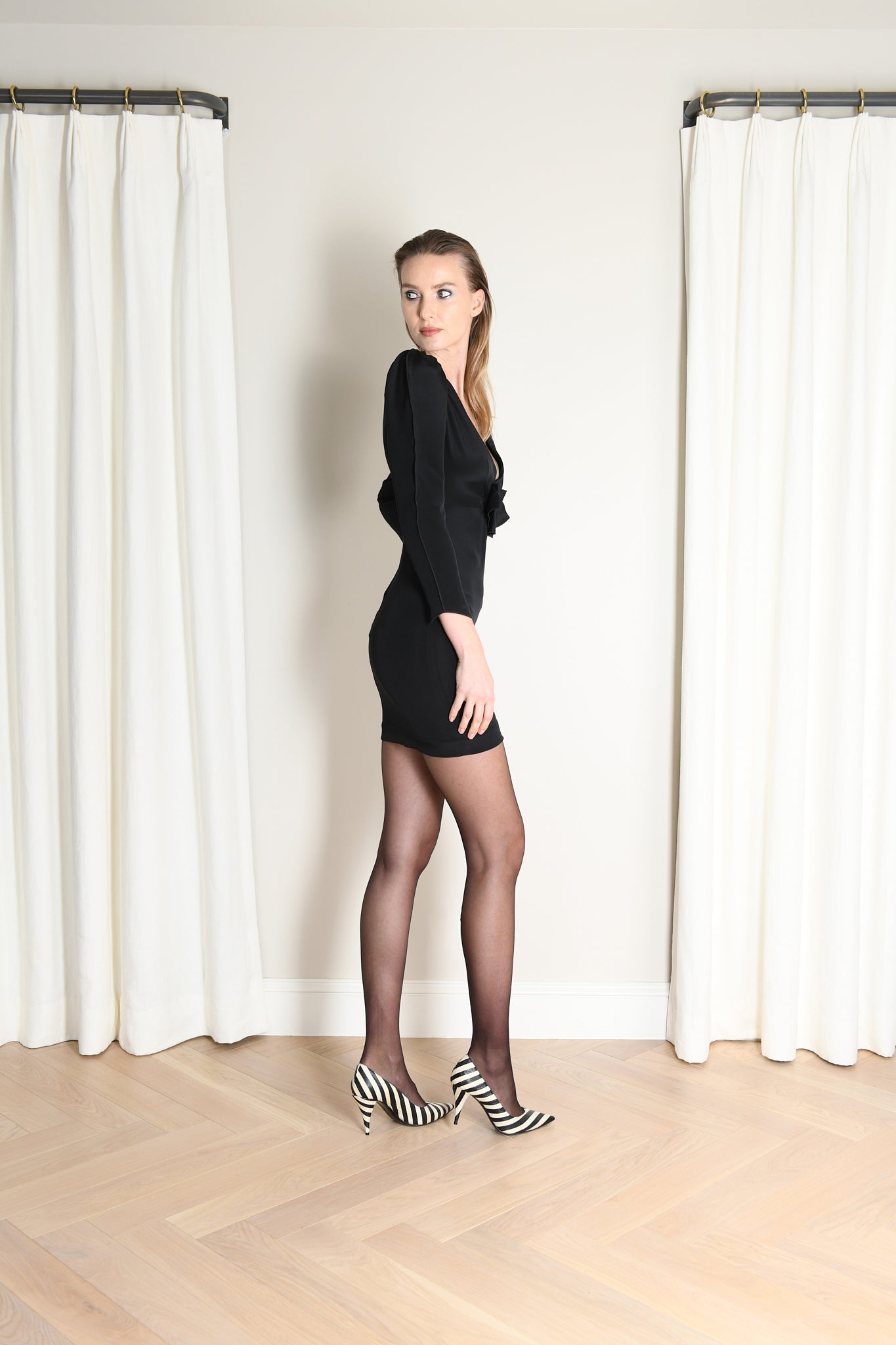 Vivian Mini Dress : Black
This Deep V neck dress is contoured to the waist but has a flattering design that is a perfect notice me dress! The pin tucks create a nice shape that meet at the flat modern bow detail centered below the rib cage. There are exaggerated puffed sleeve that taper into a fitted cuff. The cuffs have zipper openings that allow the sleeves to be worn loose or more narrow. There is a back zippered opening and vertical darts to accentuate curves from behind as well. The mini skirt length and straighter cut make this one of my most revealing styles. In true JH fashion yet it also maintains a sophistication with long sleeves, tailored details and luxurious 3 ply silk. 

The fabric is a 3 ply 100% silk crepe.
The model is wearing a size XSmall.

Model is 5'11" and is a size 0/2 and XSmall.
Vivian Mini Dress : Black