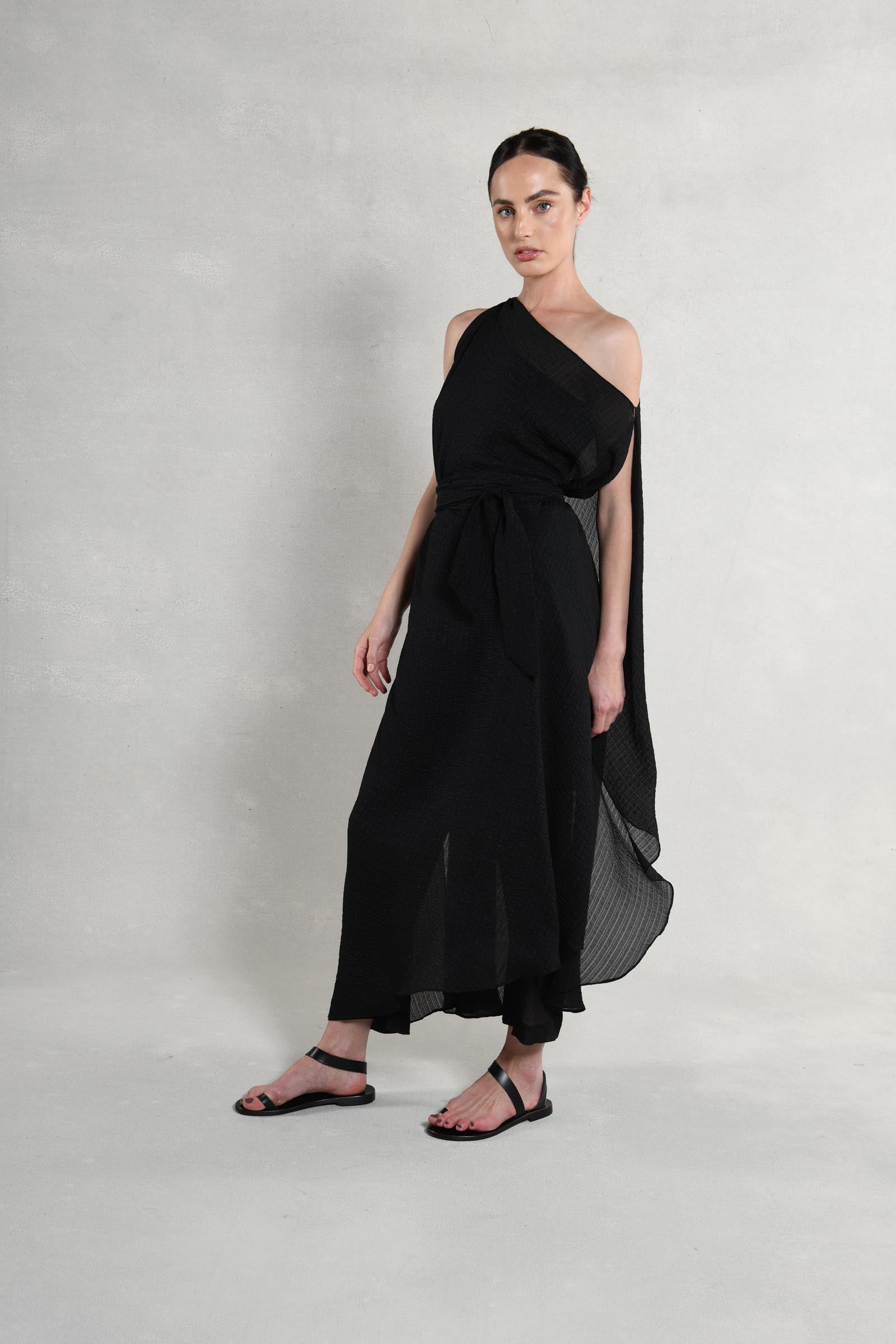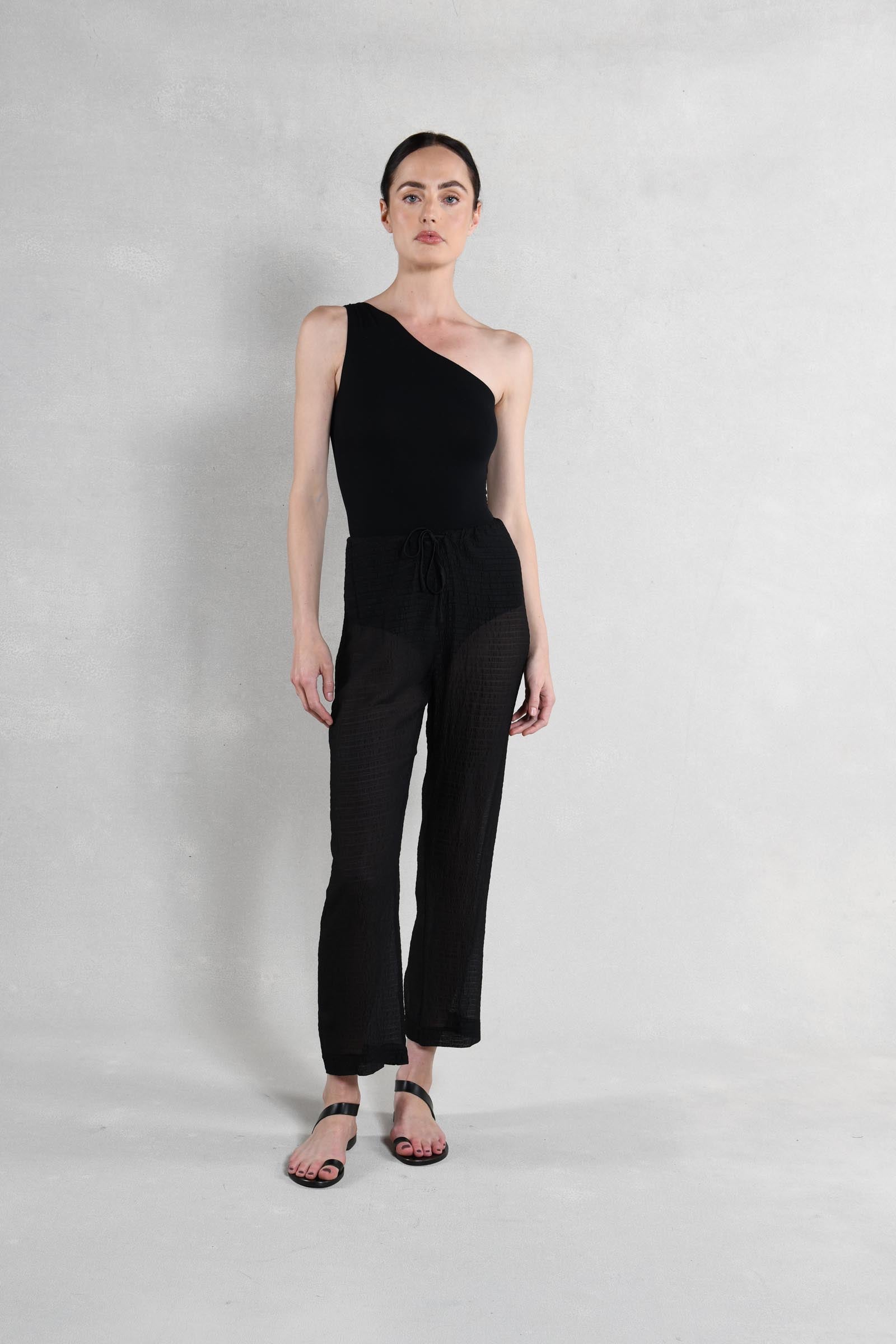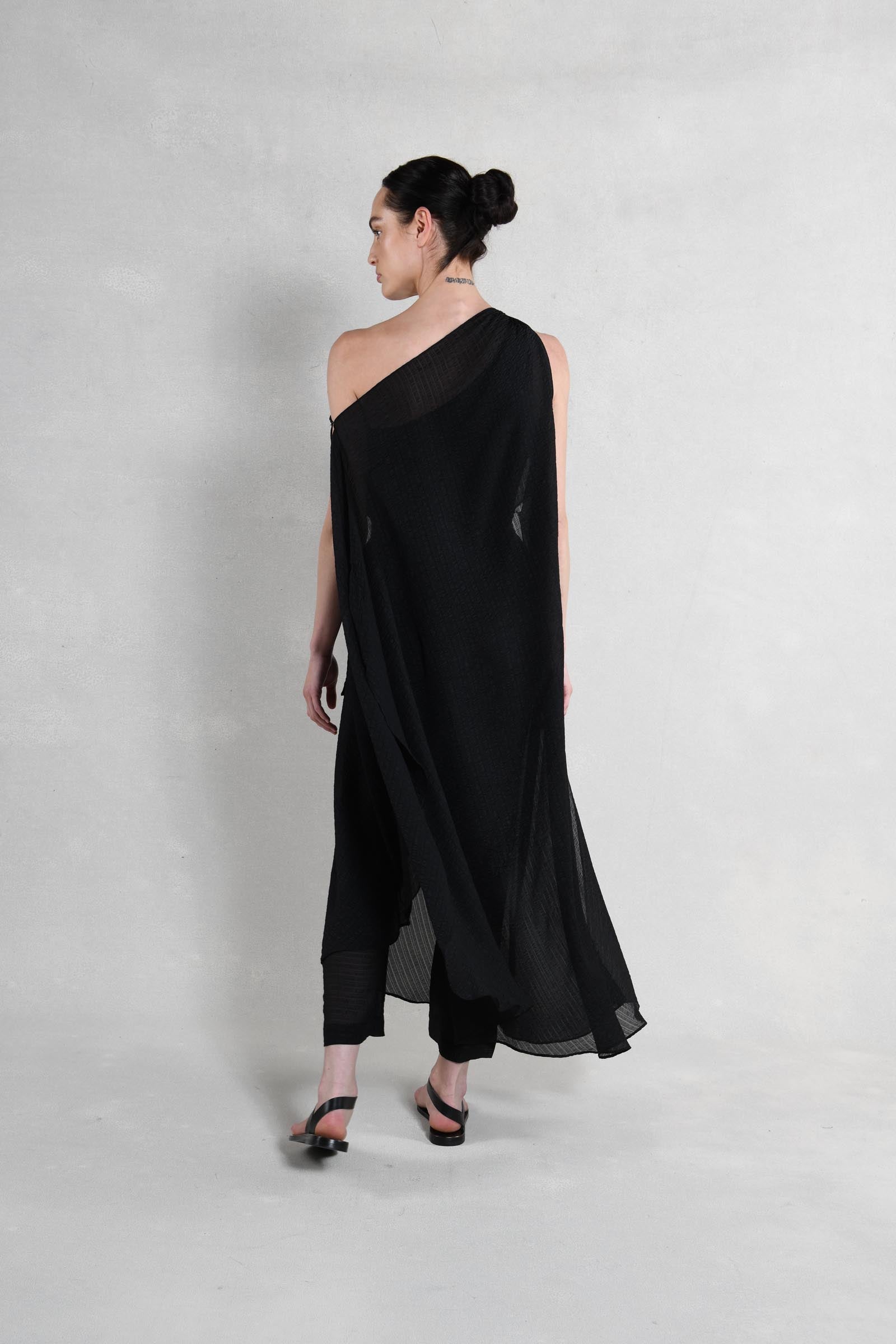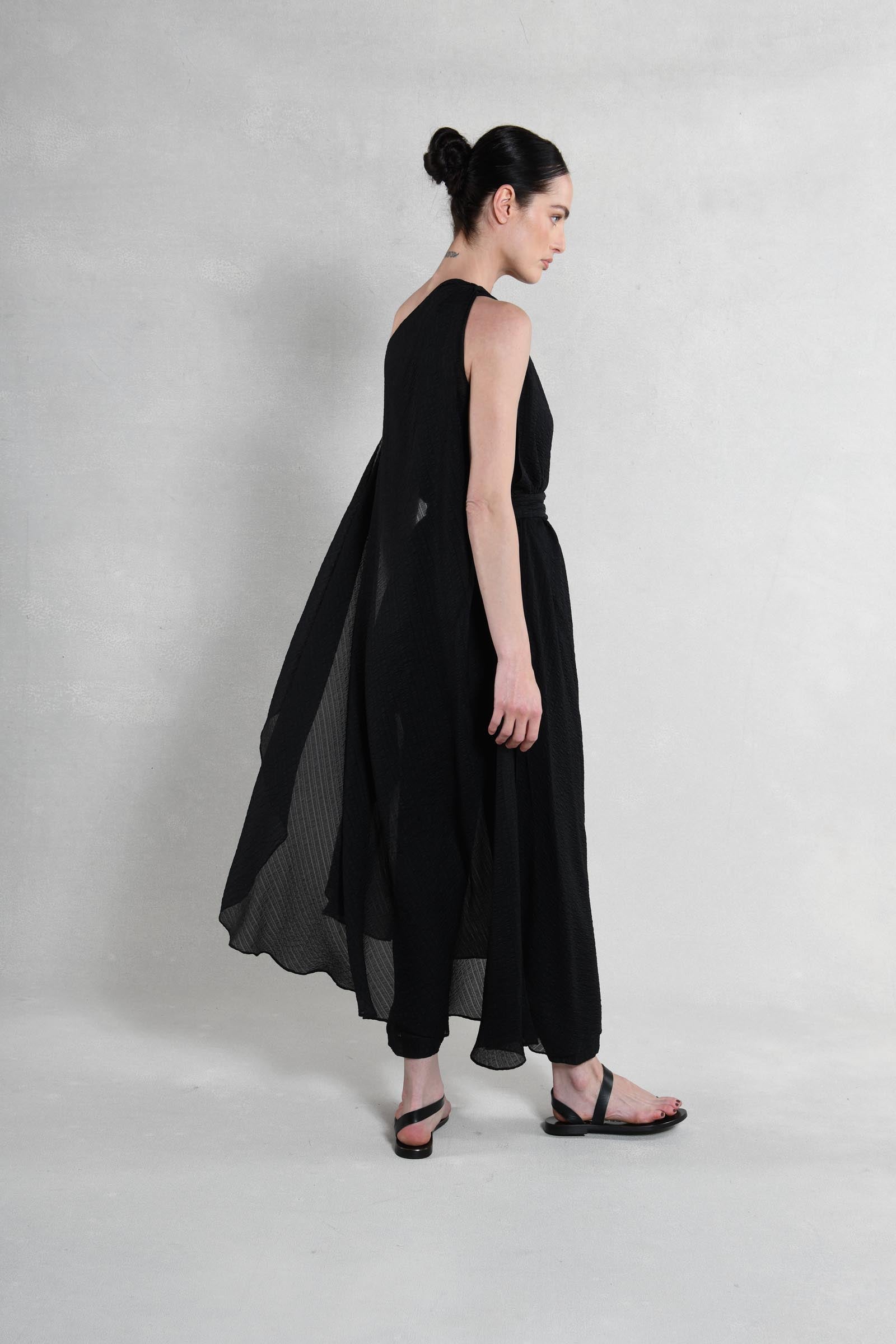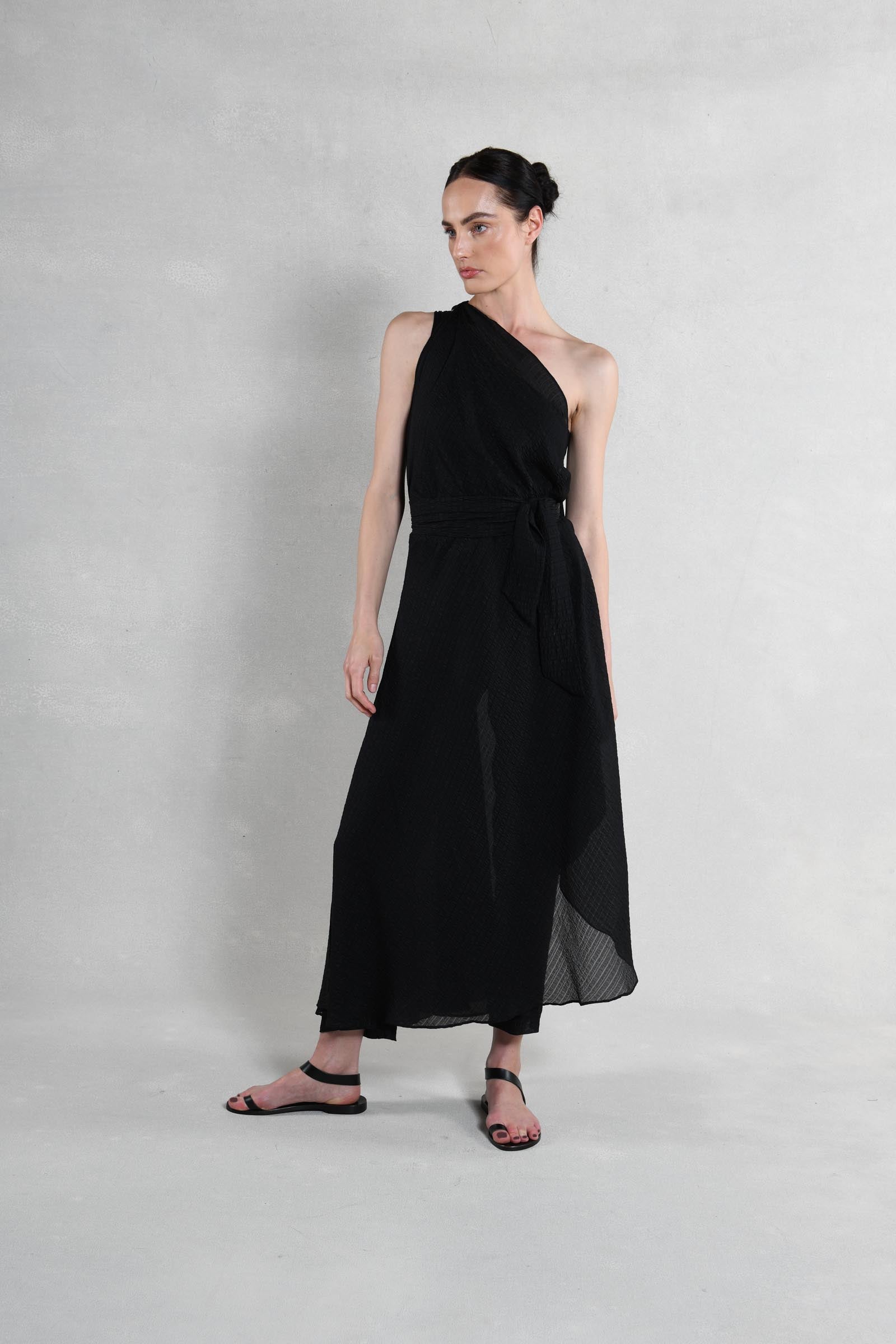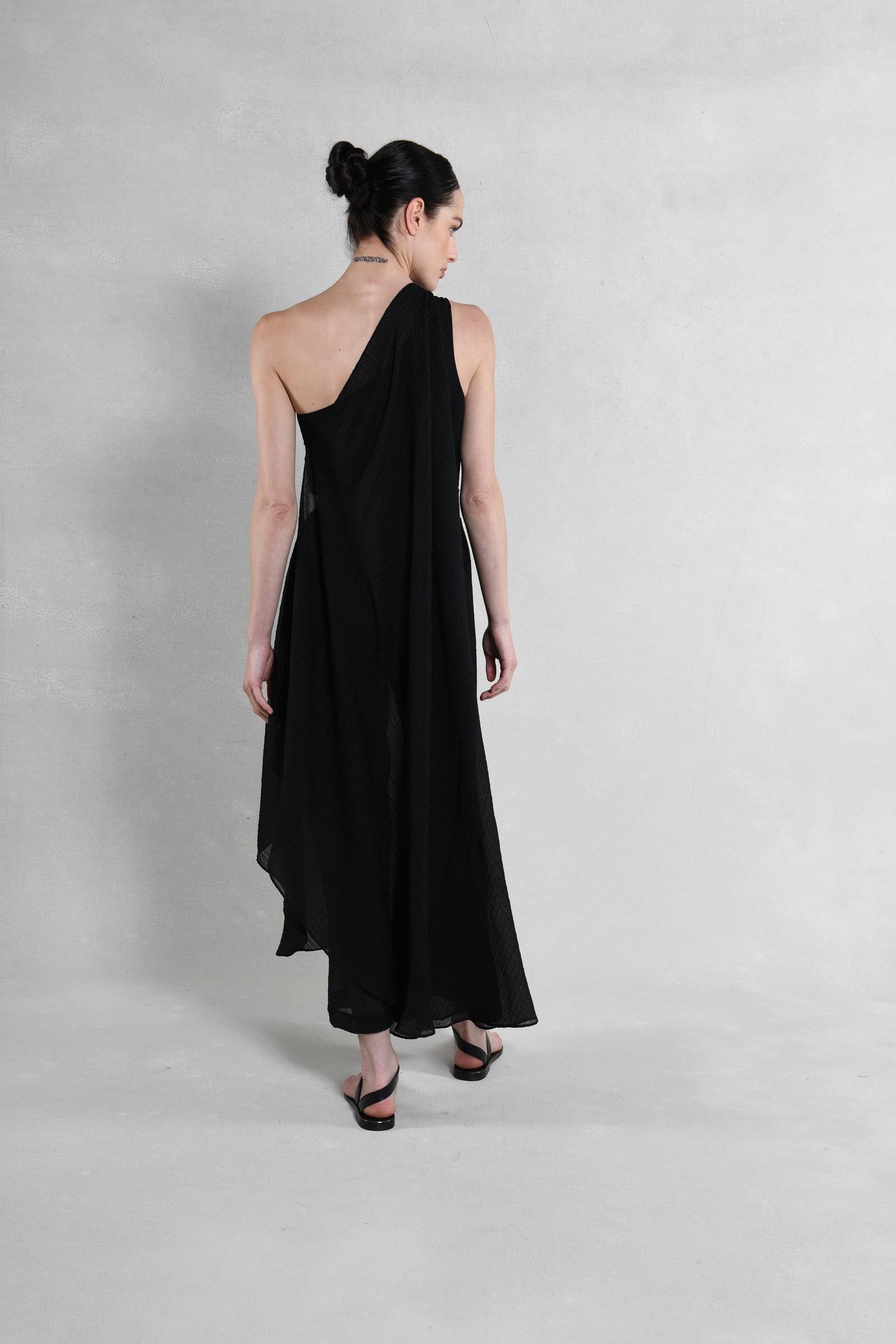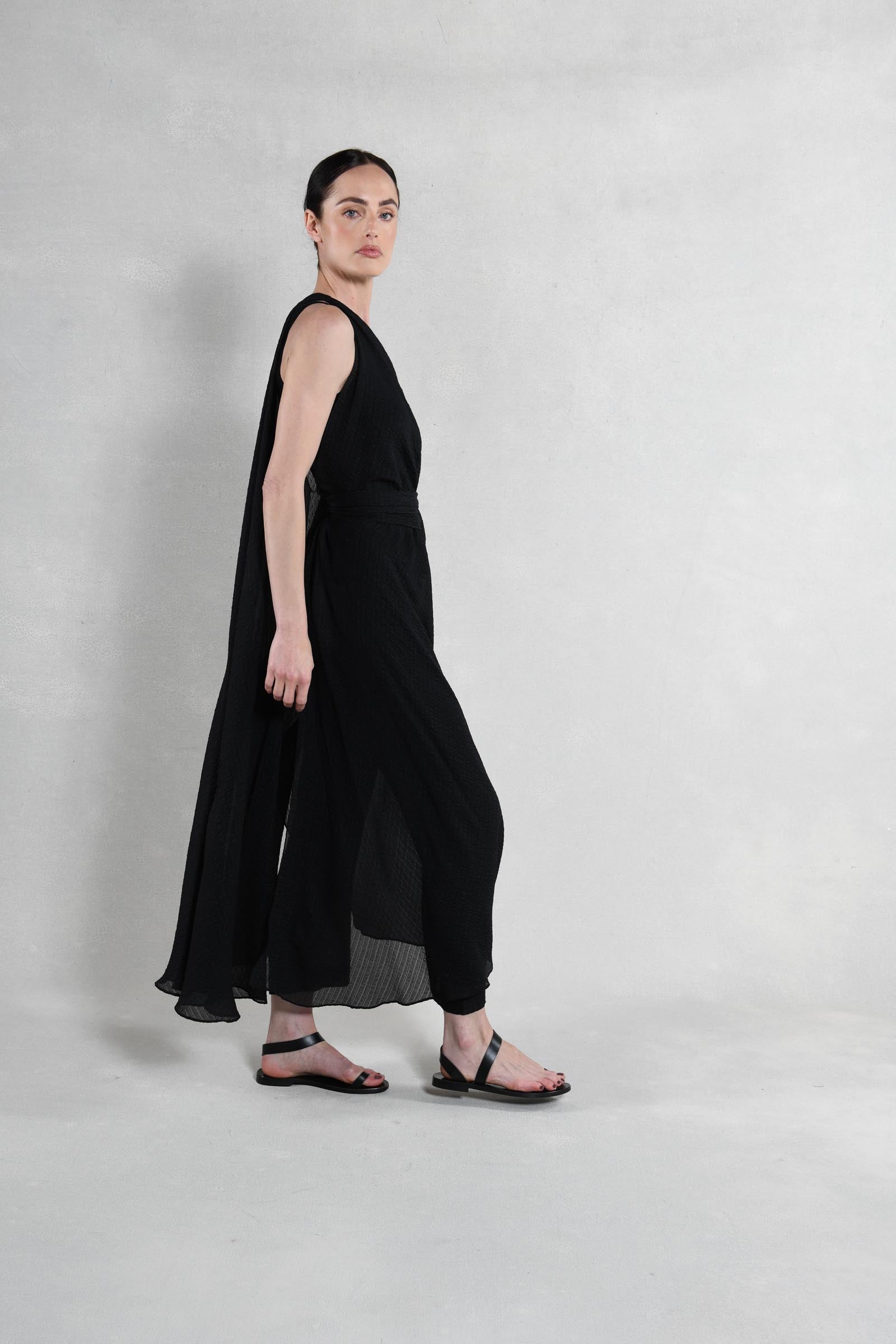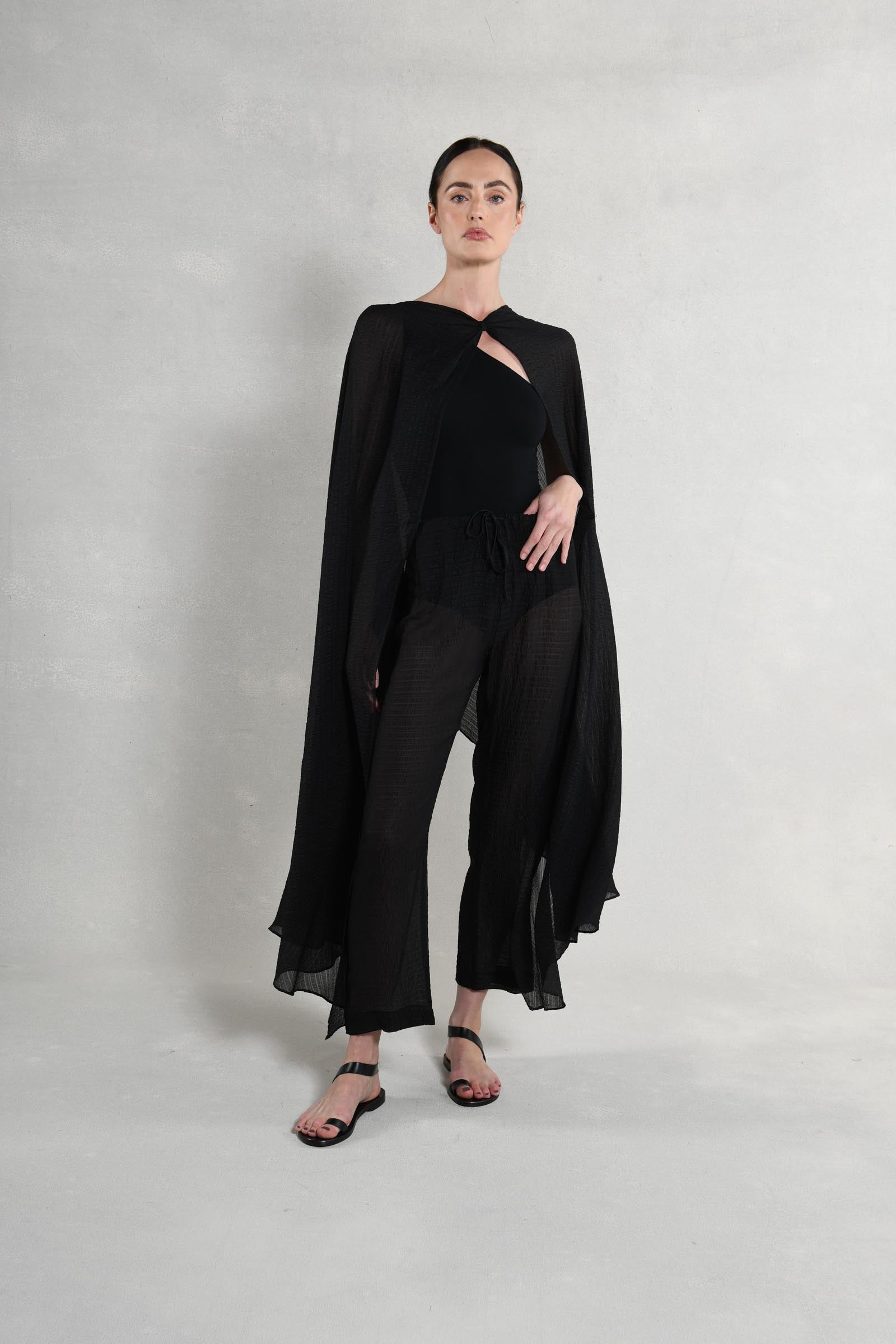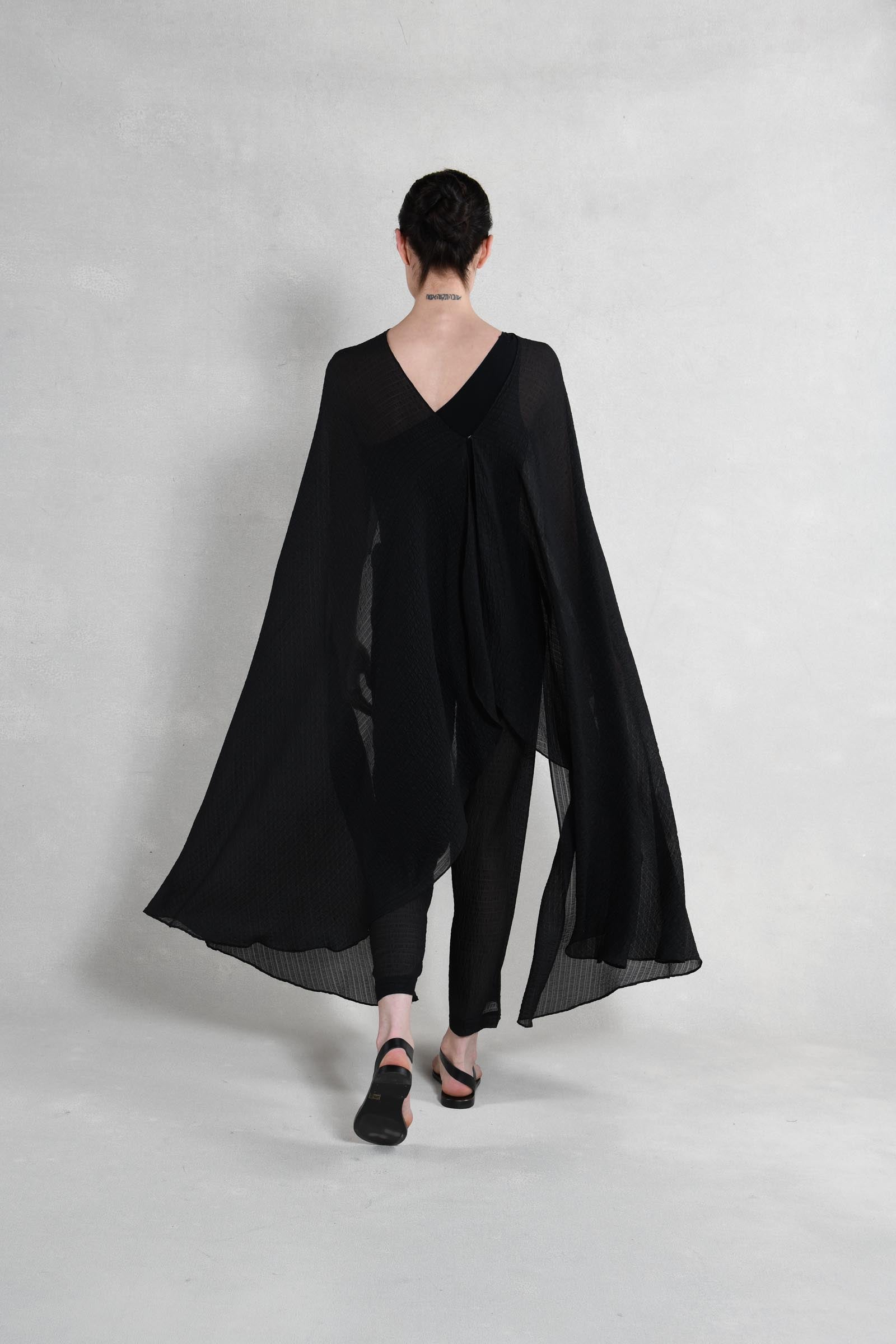 Capri Three Piece Pant Set : Black Seersucker Silk
The Capri Three Piece Pant Set is another iteration in my desire to bring back the days of fashion when you could have a set that took you from cocktails, to the beach, to shopping, and everything in between. 

I relish any opportunity to wear a cape, and this delicate piece can also be worn as a poncho or over one shoulder. 

I love pairing it with the perfect summer pant. I wanted to design a comfortable resort pant while avoiding looking like I was just wearing my pajamas. By removing the side seam, I found the perfect solution. My JH Drawstring Pants are flattering without losing the ease of being able to throw something on. They work great over a bikini or as shown here a bodysuit (love!), or layered under a caftan. 

I named this set the Capri because that's where I envision myself wearing it, making my way from the hotel bar to dinner and drinking in the buzzy optimism in the air. Si, grazie! 

The poncho is ONE SIZE and the Drawstring Pants come sized Small, Medium & Large.
The model is wearing a size Small.
Model is 5'10" and is a size 0/2 and XSmall. 
Capri Three Piece Pant Set : Black Seersucker Silk